Application
Sports
S
Tennis
Badminton
Gateball
Futsal
Basketball
Baseball
Military
M
Sport
Auditorium
Warehouse
Repair center
Restaurant
Culture
C
Concert hall
Auditorium
Wedding hall
Event hall
Exhibition hall
Industry
I
Factory
Logistics
Hanger
Warehouse
Strengths
01

Creates a large space, such as creating an open space with pillars and a high ceiling.

02

Strong against natural disasters (typhoons, earthquakes, and heavy snow)

03

A natural circulation ventilation system, making the interior a pleasant space

04

A high luminous structure, even without daylight illumination

05

10-year warranty anti-pollution special membrane materials

06

Install at a more economical cost compared to general buildings

07

Materials are 100% recyclable and portable for easy installation
Hanatech's Modular Fabric Structure is strong in any environmen.
The velocity per second of the 2004 Nagoya Hurricane in Japan: 150Km/h (chthr 42m/s)
The 2011 Sendai 9.0 earthquake in Japan
The snowstorm in Hokkaido, Japan
The sandstorms in Iraq, Kuwait
Material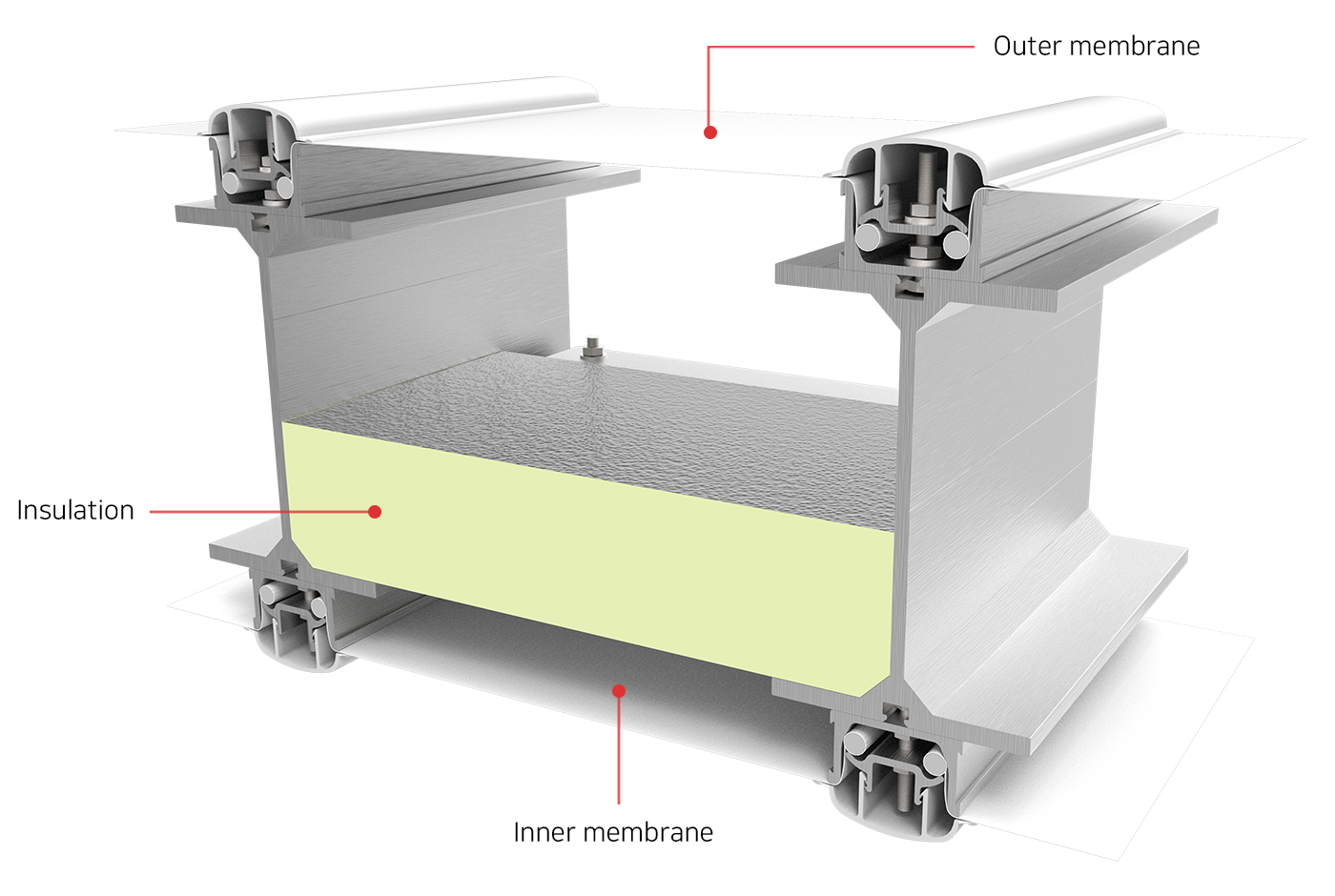 Aluminum Beam
Aluminum 6061-T6 alloy
One third lighter than conventional iron
Semi-permanent and anti-corrosion
Recyclable
Eco-friendly products
Insulation
Insulation is an important element of our products. It reduces the cost of temperature control and noise isolation, and also provides comfort.
Our thermal insulation is aesthetically effective because of our internal finishing process.
Membrane Material
We, Hanatech use ECM, PVDF, PVF, PTFE and B300. B300 is a product that extends the original life span from 15 to 25 years by making the chief of weave with glass fiber. We mix Vinyl chloride resin to both side of Glass fiber and apply Tio2 coating for "Polution protect Function".
Membrane color
White

C:0 / M:0 / Y:0 / K:0

Ivory

C:13 / M:10 / Y:24 / K:0

Cream

C:0 / M:0 / Y:0 / K:0

Lime

C:1 / M:18 / Y:29 / K:0

Gray

C:25 / M:20 / Y:20 / K:0

Dark gray

C:52 / M:43 / Y:43 / K:8

Yellow

C:6 / M:0 / Y:96 / K:0

Green

C:86 / M:20 / Y:100 / K:8

Brown

C:28 / M:87 / Y:78 / K:24

Blue

C:72 / M:44 / Y:3 / K:0

Indigo

C:100 / M:98 / Y:4 / K:5

Black

C:0 / M:0 / Y:0 / K:100