We are proud to be a part of the future of the membrane structure.
We cordially welcome you to the Hanatech's website.
The demand for tension membrane structures are increasing world over owing to their various architectural expressions and economic efficiency. Hanatech provides membrane structures, ranging from 5 meters wide to 70 meters wide, to satisfy customer needs through the finest research and development.
Hanatech is committed to providing an "One Stop System", which features include consultation, design, production, installation and after sales services based on price competitiveness. All of our employees will endeavor to provide more economical, efficient, and versatile products to satisfy customer needs.
Thank you very much.
The Employees of Hanatech Co., Ltd.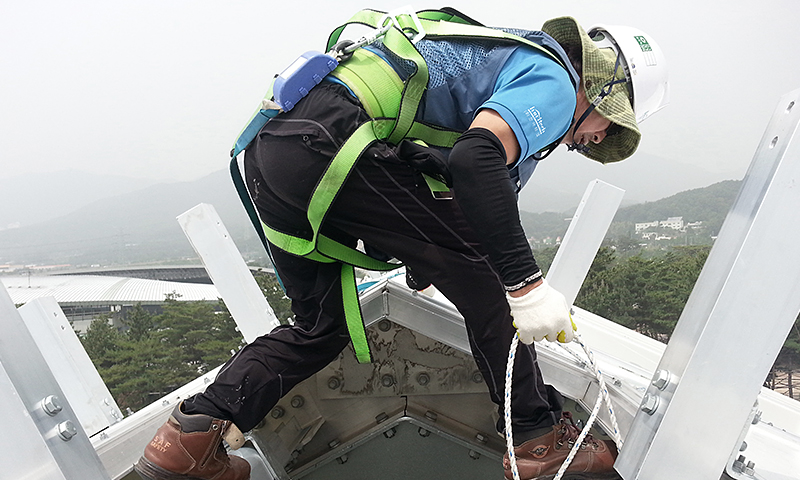 Economical
Achieve economical effects by lowering construction costs and shortening the time required to finish a project.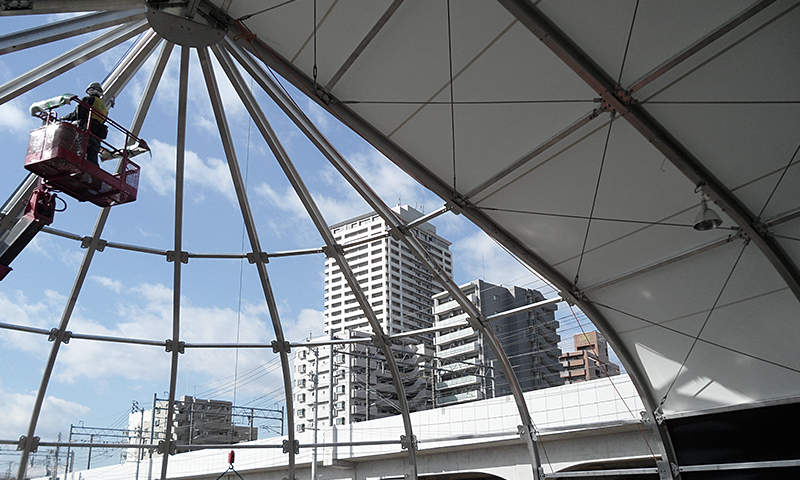 Efficiency
Maximizes efficiency by utilizing 100% indoor space and easy installation.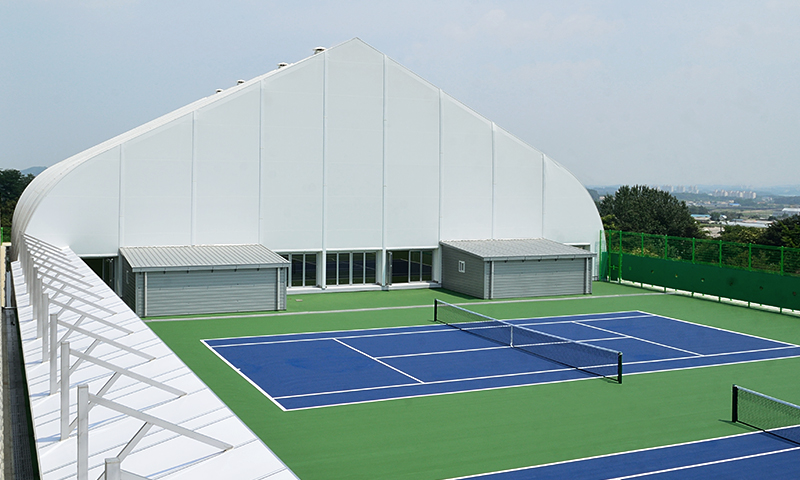 Eco-friendly
Utilizes eco-friendly 100% recyclable materials.